Japanese page
---
52nd Annual Meeting of
the Japan Wood Research Society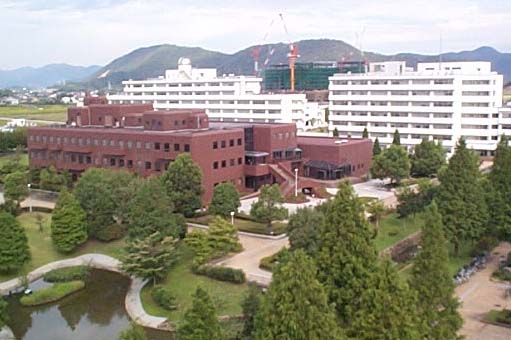 Photo: Gifu University
April 2 - 4, 2002
at Gifu University, Gifu JAPAN

---
The Japan Wood Research Society takes great pleasure ininviting
everyone with an interest in the science and technology of wood
to the 52nd Annual Meeting ofthe Japan Wood Research Society
to be held fromApril 2 to 4, 2002, at Gifu University, Gifu, Japan.

---
Registration

To register for the Meeting, please complete the Registration Form and send it to the office.
Registration fees
       Until January 31   After February 1
JWRS member  8000JPY   10000JPY
Non-member  10000JPY   12000JPY
Student    5000JPY   7000JPY
The registration fees include a copy of the Annual Meeting Proceedings and participation in the sessions.
Separate fee, 8000JPY for registration until January 31 or 10000JPY after February 1, is charged for the Banquet.

---
Contact address
Prof. Hideo Ohashi (Chairman)
Facultuy of Agriculture, Gifu University
1-1 Yanagido, Gifu, 501-1193, Japan
E-mail: wood2002@cc.gifu-u.ac.jp
Tel & Fax: +81-58-293-2920
---
Return to JWRS Homepage